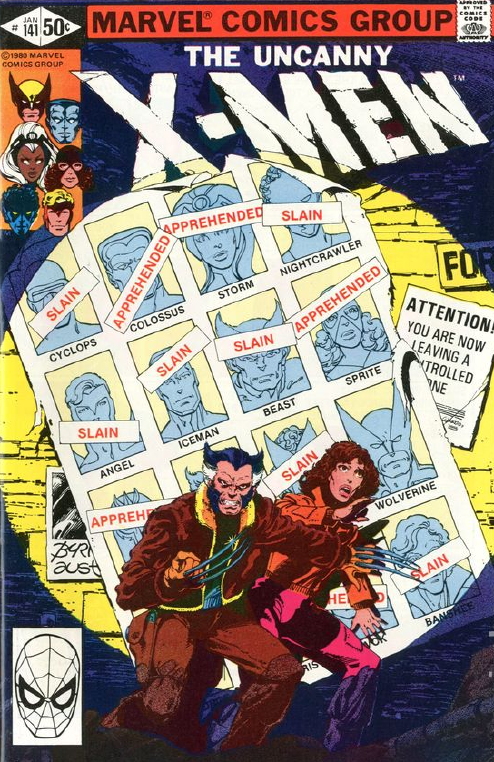 Right on the heels of the tragic Dark Phoenix saga Chris Claremont and John Byrne spun this tale of a dystopic America which was administered by the revived Sentinels. All mutants had been apprehended and placed in concentration camps or slaughtered by the Sentinels.
A last rogue band of the remaining X-Men attacked the Sentinel nerve center to tragic results. And so the story ended, or at least that's what we thought.
We first came to see the Sentinels as they were conceived by the scientist Bolivar Trask. Trask programmed the Sentinels to obliterate all mutants but he never imagined what this prime directive might lead to. Cyclops was able to reach the MasterMold, the head Sentinel and convince it the only way to stop humanity was to stop the Sun which gives all life to Earth.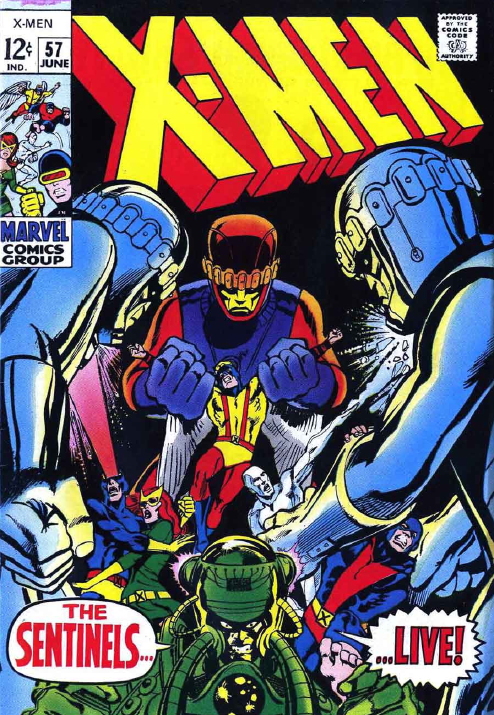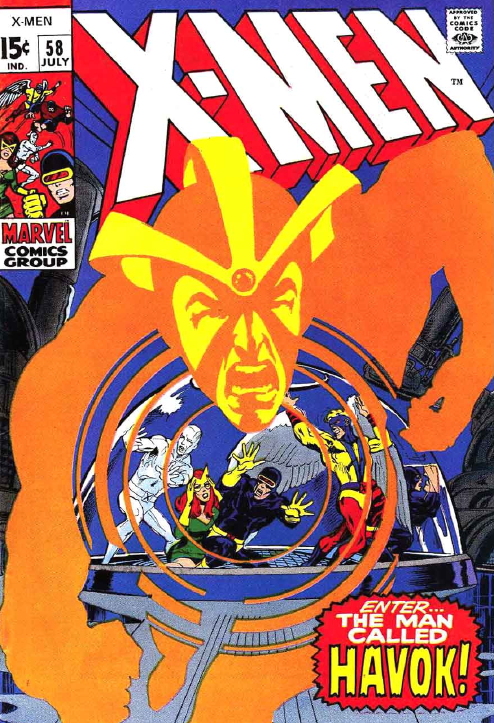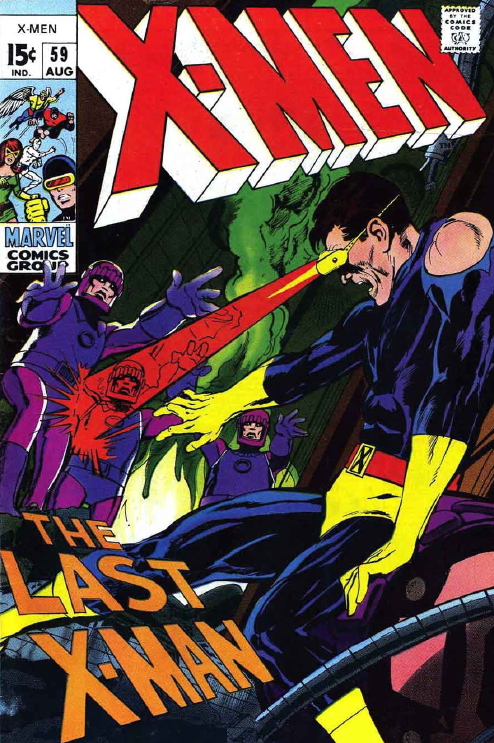 Roy Thomas and Neal Adams were the writer artist team for the above pictured X-Men issues. The Thomas Adams run was legendary but it still couldn't save the title from being cancelled. The X-Men was brought back off the dust heap in the nid-1970s with a whole new team and a whole new energy.