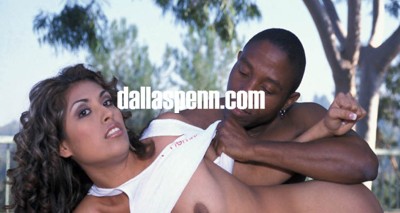 Most people think that the end of May is for celebrating something but no one is exactly sure what that something is. Is it the beginning of summer?!? Is it Memorial Day?!? What is it a memorial to?
The end of May shall be from here on in recognized for what it truly represents in the lives of so many of us Americans. Starting on May 25th and running until June 4th(o.k. I know that's ten days) will be the official Summer Jumpoffs Tryout Week. I will now explain exactly what the Summer Jumpoff is and why they must tryout or audition for this title.
The Summer Jumpoff is a male or female that is seeking companionship both casual and intimately. The Summer Jumpoff is what the polite crowd might call a 'Spring Fling', but the added heat and humidity of the summer plus the perspiration level makes the 'fling' now a 'Jumpoff'. Summer Jumpoffs sometimes last deep into the autumnal season which then makes them a 'Fall Back', but we will talk about that when September rolls around. The Summer Jumpoff has their hands full enough already with all the events planned in your local area that trying to predict whether or not they will be around for the colder months is a waste of time. Let's discuss several ofthe methods
that we will use to determine if someone is a suitable Summer Jumpoff…
Male Summer Jumpoff criteria-
Ladies, I can't tell you how many times some of you have written in to me complaining that you thought he had a job in construction because when you met him he had on construction boots. Now I don't think that there is anything wrong with a blue collar job or even a no-collar job for that matter, the operative word here is still job. What this really translates to saying is 'does he spend his time productively'. I don't know too many fellas that get paid to play PlayStation2 all day and none of them get to do it frrom their own bedrooms so keep that in mind. Another thing to examine your possible Jumpoff for is what he spends his free time doing. Since time is often considered money, this is a slick way of asking someone what they spend their money on. Another important thing to consider is who your possible
Jumpoff consorts with as friends. If his crew is a well dressed, handsomely pretty bunch of Metrosexuals then there are good chances he will be telling every detail of your sexual encounter. So ladies, I can't stress this enough, wear CLEAN UNDERWEAR!
*** SPECIAL BONUS ***
Jumpoff tips for the married/dating women-
Not that you ladies really need any tips since most of you have already perfected these techniques up this point anyway but in case this is the first Jumpoff tryout period that you are experiencing as a couple I want to remind you that selecting a Jumpoff from a separate race is usually a safe bet. I understand that some of my married white friends might think I am trying to steer them to Black men but that isn't entirely the case. Latin men(even the really lightskinned ones) constitute a different race and do not forget about Asian men particularly the Chinese and Japanese. I fully understand there are only but so many times that you can eat sushi for dinner this summer.
Female Summer Jumpoff criteria
Gentlmen, this summer we have a daunting task before us. We will have to convince these ladies that spending less can be more. It won't be easy due to the men that have gone before us and spoiled these ladies with gifts and treasure. My first assignment for anyone interviewing a possible Jumpoff would be to take her on the 'William H. Sunday' classic tour. Also known as a ride on the Staten Island Ferry. Not only is the round-trip ride with a panoramic view of southern Manhattan absolutely FREE of charge. The round trip lasts only an hour and if things aren't working out you can just have her catch one of the several subway lines that pass through the South Ferry area. Another interesting thing to observe will be the possible Jumpoff's choice of footwear when you meet. She has to be somewhere in between a ballet flat and a stilletto. A one and a half inch kitten-heeled mule would be perfect. And don't be bashful when you take out your rulers to measure, but don't let her in on the secret either. I strongly suggest that you try to meet as many of her friends very early on as well, this way in case you have to swap her for one of her co-workers it won't be as awkward as say, when you do it sometime in August.
*** NO JUMPOFF TIPS FOR MARRIED MEN! ***
Sorry fellas, the last time I offered these up one of you bitch asses got caught and gave your lady a copy of my blast with my home phone number. Needless to say I was dealing with the unimaginable fury of a woman with a wrecked marriage and a lot of free time on her hands. My cell phone is still cut off and the huge dent in the side of my car from the anonymous hit and run sideswipe costs over three grand to repair.
CELEBRATE YOUR JUMPOFFS AT A BAR-BE-QUE
Annually the last Monday in May kicks off the Summer Jumpoff season with a bar-be-cue and get-together. Bring your Summer Jumpoffs around other Summer Jumpoffs to see how they mix and mingle. Keep an eye on your Summer Jumpoffs too because I have many stories about swaps taking place at these memorial gatherings.
For the most part I want you all to have a healthy and safe National Summer Jumpoffs Tryout Week and keeep in mind the universal law of the
Jumpoff…
"Whatever happened during National Summer Jumpoffs Tryout Week, stays
in National Summer Jumpoff Tryout Week"!