Archive for May, 2008
Friday, May 30th, 2008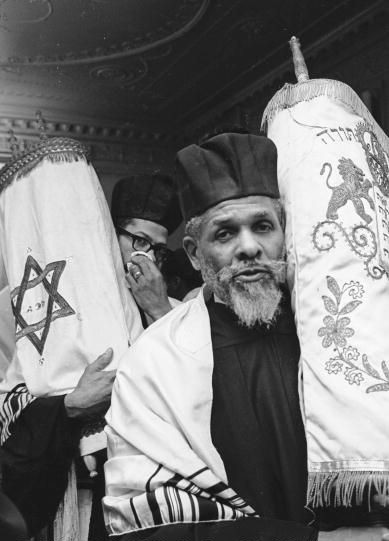 It was the first Saturday in May. C.S. left me alone for the whole day so I could get some work done around the house (read: surfing the webs, reading the NYTimes, steaming up my funky underpants). When she came home I had to get out so she could open up a window or two.
I was chomping at the bit to get out anyhoo. My secret is that I had a coupon for 30% off at Foot Locker stores. Other than the Air Jordan releases the regular Foot Lockers carry such miserable general release sneakers. I decided to take my coupon to the NIKE x Foot Locker = 'House of Hoops' retail installation on 125th Street.
Speaking of hoops and scoop shots and the what not, ATMOS scooped NIKE by being the first sneaker boutique going high end flagship in Harlem. Plus, those fools know how to party.
Shouts to Mr.T over at StapleCrops. That's my homey romey even if the website he manages misses the mark. I maided the hot song. Your math is wrong sonn.
You need more people.
Speaking of math…
This is why I love NYC. The potential for falling into some random good shit is the range of all numbers greater than zero. That's just what had happened to me. I got a little story about it. You want to hear it? Here it go…
Harlem is forever the heart party people. This is the muscle that pumps the blood of Black American commerce. I don't doubt that it happens for real everywhere else as well, but Harlem has the Black people that most of you haven't even met yet. This is the land of the Black Hebrew.
That is my ass on a shopping mission on 125th Street. Effing 'House of Hoops' wouldn't honor the Foot Locker coupon either. I wanted to poop on that coupon. What stupid peanut butter and jelly shit is Foot Locker trying to play?
That shit in there was overpriced anyhoo. Ha! Foot Locker is killing the sneaker game instead of opening it up and letting that bitch breathe. That is why shit is called NIKE AIR bitches, but it don't do anyone any good if you don't let that shit breathe. Ya' smell me?
Across the street was the Apollo theater. I have been to a whole bunch of places to hear music and to see people perform and the true story is that the Apollo is the best of all. The Apollo is better than Broadway, the Beacon Theater, Radio City and Carnegie Hall. The Apollo is smaller than all of those places too. So much so that you can actually hear the instruments themselves and less filtration from a sound board.
The crowd in front of the Apollo blew my mind. What the hell were all these Jewish people doing going into the Apollo on a Saturday NIGHT no less? I stood under the marquee amazed at what I was seeing. Jewish people put the big 'W' on white and these people were just hanging out and mingling like it was 2pm in SoHo. I made the mistake of asking two Black women who were apparently attending this event what the deal was (read: is this shit for fee?). They circled the wagons and told me something crazy.
What did they think? Do I look allergic to jazz? I was about to get into a convo with the sister when this tall Jewish dude, a t.I. if ever there was, asked if anyone neded a ticket. Nigga please?
I'll take that.
Abraham Inc. presents A JAMES BROWN TRIBUTE
Socalled
Fred Wesley
David Kraukauer
featuring…
C-Rayz Walz
The J.B. tribute concert was organized by this Canadian Klezmer Hip-Hop artist, SoCalled. Klezmer music is like the gospel music for dudes from the Caucasus mountains. That fits perfectly into the tradition of the Apollo Theater and even in tribute to a soulful musical legend. Fools played instruments. Fools rapped on the microphones.
Hip-Hop music x Klezmer music. Shit had blue-eyed soul. Shit had straight hair funk.
A Hebrew comes to Harlem and instead of falling to the altar at the House of Hoops he hears the gospel of his roots.
Shalom bitches.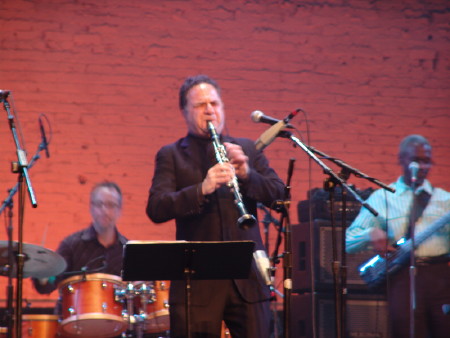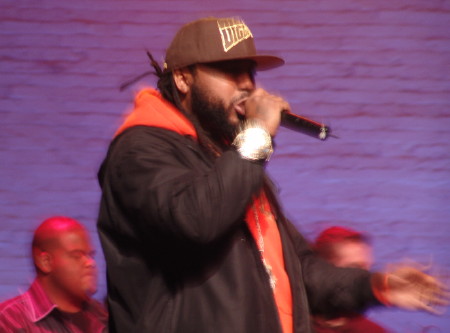 'You Are Never Alone'

'The 10 Plagues' featuring Killah Priest and Bless
Thursday, May 29th, 2008
BRYANT still has to win a 'chip without SHAQ, but after he does, and he WILL, does the prodigal son return home?
This guy was left for dead.
Even worse than MICHAEL VICK.
Just like VICK though you couldn't argue that he brought that shit upon himself.
Still and all I mean, c'mon?

"America is a racist country. The end." – (c)TRACY MORGAN
So here he stands on the precipice of greatness again(read: MAXIMUM commercial viability).
These are the moments that you love the game for.
Any game…
Baseball.
Rap music.
Skelly.
Can he be legend?
Dropping 81 points isn't too shabby.
Fifty + points in a Finals…
Chuuuuuuch.
And why not?
The only thing that can stop BRYANT is BRYANT.
That the Lakeshow which surrounds him is also nice with theirs is what I find scary (read: LA>>>Knicks).
BRYANT is so good that even the most diehard Knicks fans are now brushing his wigs. SPIKE LEE, takes his documentary cameras and goes 24/7 with the megastar to see what his days, and nights are all about. [ll] to any footage indicating total family nudity,
And extra[ll] to any tape of him leaving #2's
Sonn did drop deuces on GINOBILLI.
Shitted hard enough to change the nigga name to MANUre.
SPIKE has been granted some kind of ridiculous access from the NBA and their broadcast partners since they understand that the lil' homey makes it fresher with no pressure.
Wasn't this the game that the Lakeshow rumbled back from 20 points in the hole?
Thursday, May 29th, 2008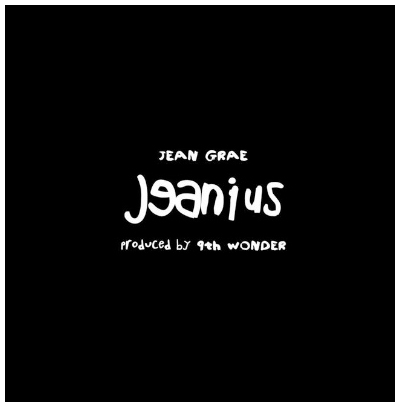 Hip-Hop has been dying from several different diseases over the last decade. There has been an overall lack of creative talent being promoted by the record companies as each label falls over the previous in a rush to bring us the latest fad in cRap music. Sellout ringtones to soulless robotic voice machines. From anthems that create dance crazes to crazed cough medicine filled anthems. If Hip-Hop still had a heart it was going into cardiac arrest.
More than all of that Hip-Hop was missing one half of its very essence. There hasn't been a first rate female emcee since Rah Digga. My homegirl Lin Que is still on the set out there somewhere, but when was the last time that we listened to a female rap because she had skills and not because we thought (and hoped) that a tittie would pop from her bustier? Enter underground phenom Jean Grae.
Jean Grae was bringing lyrics back from the beginning of her career. She is a devoted Hip-Hop head which means that she is a fan of all music. I started to really listen to Jean Grae after she did the 'No Sleep 'Til Brooklyn' remix single with GAME Rebellion. All you underground Hip-Hop heads (RAFI) knew about this chick like ten years ago. I'm glad for her that she is finally becoming an overnight success. Without Rah Digga or Lauryn Hill the game has been in a shambles. Jean Grae can't bring rap back all the way by herself, but when I see artists like Joell Ortiz, Phonte, Wale, Immortal Technique and Jean Grae I know that real Hip-Hop lives on.
Copp Jean Grae and 9th Wonder's new album 'Jeanius' on iTunes.

Don't Rush Me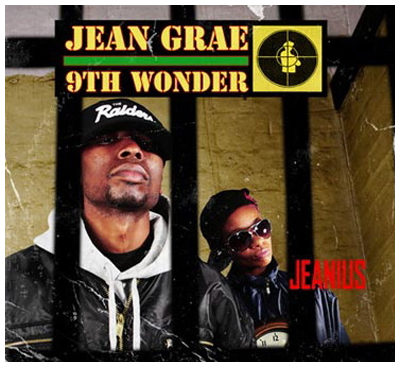 This World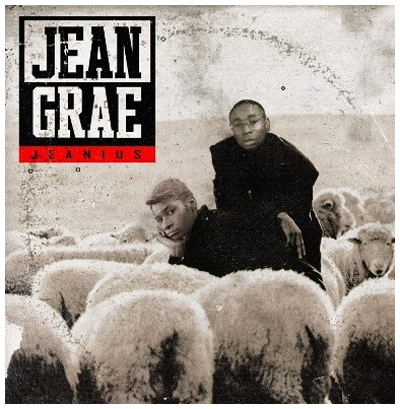 My Story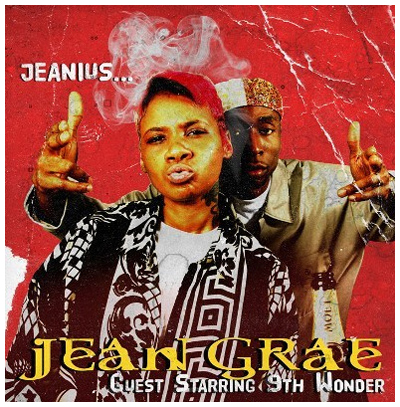 Love Thirst
'Jeanius' album covers via 2DopeBoyz