Archive for March, 2008
Friday, March 28th, 2008
Diane is about to get a mouthful of something.
Thursday, March 27th, 2008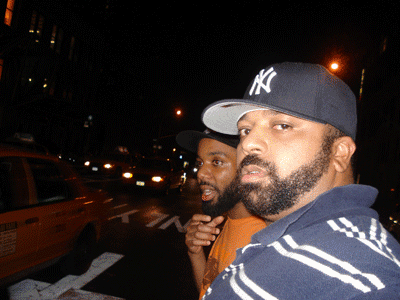 My Chi-Town nigga on the trigger is jumping off his birthday party tomorrow night at one of the city's number one hangouts in the Meatpacking District [ll]. Lotus.
If you ever heard the rapper's talk about Lotus then you already know. I think this was where Remy Martin had been getting her drink on before she shot her homey.
I'm mad that I have to miss this jumpoff since it looks like it will be a legendary night. I'll be in Atlanta already by the time you read this shit, but if you are looking to party like a rockstar fall through this popoff. The added plus is that super sneaker fiend DJ Clark Kent will be on the set.
I need to politic with that brother too.
Anyhoo…

Lotus
409 West 14th St.
Friday, March 28, 2008, 11:00pm

Thursday, March 27th, 2008
Some shoes are definitely designed to torture the wearer.
I always think of the ancient Chinese custom of foot-binding that royal courtesans were required to practice. That shit would make those chicks feet so fucked the fuck up they wouldn't think twice about stepping off and getting another gig. No pimp slapping was needed.
The heels pictured above are in a manner, footbindings.
The Mondrian primary color Lego piece design is why I love them so much.
I copped a pair for my bottom girl.