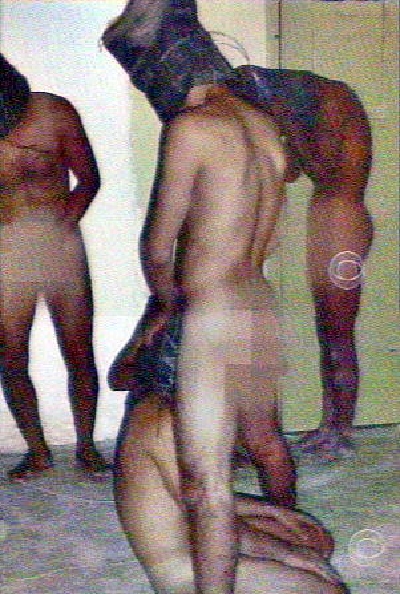 I'm anxious for the new year just to see how much more shit will be unearthed from the administration of G DUBBZ. The latest, greatest scandal regarding the disappearance and probable destruction of the videotapes made by the C.I.A. documenting their techniques of witness information interrogation has been as tragically comical and hypocritical as anything before it.
Can you imagine how gruesome those tapes must have been in order for the C.I.A. to have to destroy them? Waterboarding? Ha! More like water sports and sodomy. Abu Ghirab was just a taste[ll] of what some of these suspects would come to face at the hands of pervy contractors. These contractors were so hard up for sex that they were raping American co-eds as soon as a new batch touched in Baghdad. Put that same aggression into interrogating arab peoples and you already know how it was really going down.
2 Girls, 1 Cup? Nope. That would be an instructional video for Christian missionaries. How about 2 Insurgents, 1 Horny Hung Camel, 1 Moldy Baclava and a Barrel of Oil? Let me see if I can find the URL for that one (BTW, you need to know that EVERYTHING is available on video through the Kurdish black market).
Extra [ll] and extremely NSFW